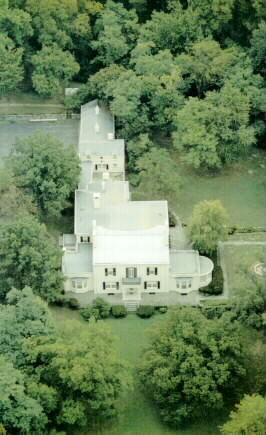 INTRODUCTION

Whether you're just starting out, or the parents of grown children, it's easy to find the perfect home at Walden Ponds. Our community offers a range of homes that cater to different lifestyles. From Club Homes with fully maintained homesites to luxury Estate Homes with golf course views. Whatever home you choose, you'll enjoy a world-class golf course that's practically in your backyard.

If you have absolutely no desire to mow the lawn or shovel sidewalks, consider our Club Homes. These single family detached homes are fully maintained. They include a large, first floor living area and a full basement. There's even enough space to convert an extra room into a study or guest room.

With over 40 plans to choose from, our Fairway Homes satisfy the needs of a growing family. They provide enough space for a family room, study and children's bedrooms. The yards are sized for children's play and outdoor cooking.

Most luxury Estate Homes survey the golf course. Their standard features include 9-foot ceilings, hardwood floors, and 42-inch Merillat cabinets. In addition, the floor plans may be customized to suit your individual tastes.
---
THE COMMUNITY

Few country clubs can match the quality of the Walden Ponds golf course. Let alone our clubhouse - a historical renovated 1830's mansion.

Everyone involved with Walden Ponds made a commitment to creating a better environment. The golf architect designed around natural habitats. Builders planted shade trees. And we chose an environmental land planner for the community.

The Norris Dullea Company of Colorado created a land plan that complemented the golf course design. As a result, the golf course interacts with all the residential areas. This way, everyone feels like a part of the community.

Even the newly created eight ponds were placed to enhance both golf play and residential property.

In addition to the existing Sycamore, Elm and Southern Cypress, we planted over 1,500 trees throughout Walden Ponds. They include Maple, Elm, Ash, and Oak. To welcome birds and other small wildlife, we placed feeders throughout the community.

Golf architect Michael Hurdzan, often referred to as the "environmental golf course architect," designed the 18-hole course at Walden Ponds. It challenges golfers of all skill levels with the use of multiple tees, wide landing zones, and numerous water hazards. For golf enthusiasts, there's the added bonus of a practice range and putting green located next to the clubhouse.

Our residents enjoy special privileges. Like advance tee-times, handicaps service, direct monthly billing, and club storage. Inside the clubhouse, you'll find a pro shop that offers discounts on merchandise. There's also a grill open for breakfast, lunch, dinner, snacks, and depending on the weather, you can also enjoy the outdoor patio.